Cocktail for a cause
Home / ana julaton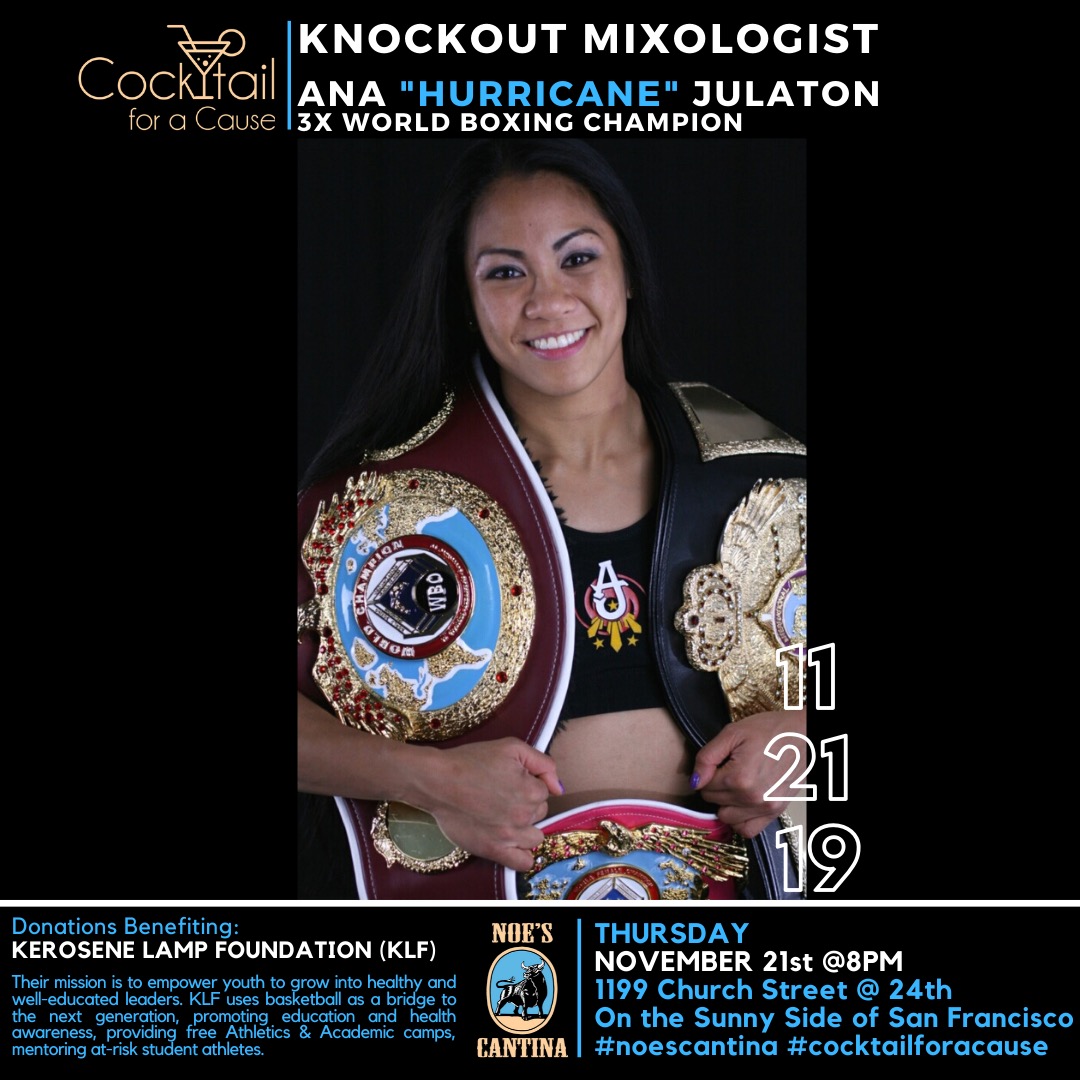 Facebook-f


Instagram


Twitter

Cocktail for a cause
Great night at Noe's Cantina
Thank you Noe's Cantina San Francisco and everyone's support for hosting this fundraiser for the Kerosene Lamp Foundation!
Previous
Next
About
drinks for a great cause
Let me mix you a drink for a great cause! It's going down at Noe's Cantina in San Francisco. Come by for some tasty cocktails and a lil' bit of fun with me, your mixologist, Liam Mayclem from Foodie Chap of CBS, and retired NBA former Warriors basketball player, Adonal Foyle, and support the Kerosene Lamp Foundation and help empower the youth.
when
8pm, Nov. 21st, Thursday
where
Noe's Cantina
1199 Church Street, San Francisco, CA (415) 282-4007
why
"The mission of the Kerosene Lamp Foundation (KLF) is to empower youth to grow into healthy and well-educated leaders. KLF was founded in 2003 by a native of St. Vincent & the Grenadines and retired NBA player, Adonal Foyle. KLF uses basketball as a bridge to the next generation, promoting education and health awareness, providing free Athletics & Academics camps, mentoring at-risk student-athletes and building/refurbishing basketball courts."
For more information, log onto: https://kerosenelampfoundation.org